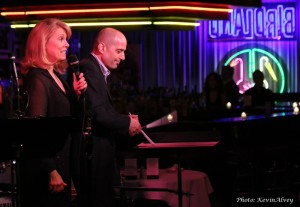 Please join us Sunday November 15th at 6pm at Birdland.
315 West 44th Street between 8th and 9th Avenues.Doors open at 5.
Coming to the party with us will be great friends and family: Don Rebic on piano, Jeff Ganz on bass, Tim Basom on guitar, Maddy Ruff singing some tunes from her recently released CD "Over It" and if we're lucky Christine Reisner Rebic singing from "Lucky in Love" the new CD from Don & Christine.