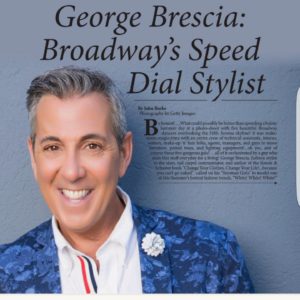 UPDATE! Jamie DeRoy, Maria Stefanatos and I  were George's models for the day.
We had fun and looked good! Thank you George.
Here is the link to our segment:
http://www.nbcnewyork.com/on-air/as-seen-on/Summer-Trends-at-Any-Age_New-York-387306271.html
PS: I found a very cute off the shoulder dress for myself per George's suggestion. 🙂
We'll be in the TV studio Monday July 18th.
Tune in at 12:30 on Channel 4 !!!
See what the latest trends in fashion are for real people!!!
For more about George, visit his website!